How to buy good quality men underwear online
Posted by AXEL A. QUINTANA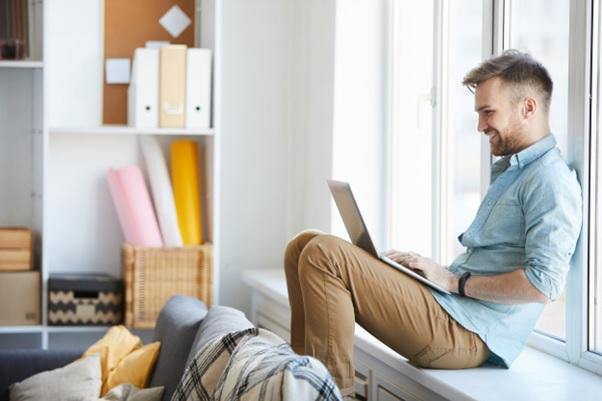 Online shopping has become the easiest option for people to get the best things to buy at the best prices and without any difficulties. The pandemic has affected the shopping trend too, so that most people have shifted from offline to online shopping. Be it toothpaste or lingerie; people prefer online stores for everything. So, how can one buy underwear at the online sites? To be noticed, buying underwear on online sites is much more difficult than buying a t-shirt or a pair of trousers. Well-fitted underwear and its good quality are important, but it becomes difficult to find such underwear in the online stores.
So, here's a guide on saving time and energy on finding the good options and buying good quality men underwear easily.
Size: one must always go through the size test or the size guide of a brand or its product while planning to buy them. The biggest mistake is thinking that all the brands have the same size guide; the size differs. There is no problem in exploring different brands to find the perfect fit for you.
Quality and style: undergarments are something that might not be visible but act as a great confidence booster. Men always go for underwear that is super comfortable and of high quality, making them much more confident. When it comes to underwear, men have many options, from boxers, briefs to a combination of both. They should always go for cute patterns and bold colors instead of basic brown or black because that becomes boring, common and doesn't look nice when people get a look at it while you bend down. The style is something that speaks for you without you having to say a word.
Reviews: Always go for websites after going through their reviews and customer testimonials. The best way is to use a search engine for your choice of underwear, and you shall get the topmost brands that have your choice of underwear; they also show you the rating before you head out to their website. The next important thing is that when you are thinking of buying a product from a website, make sure you are well-informed about their return policy. There are a lot of brands that sell non-returnable products.
The basic message is that online shopping saves a lot of time and energy, but they have their disadvantages. You have to be super careful while choosing your size, fit, or starting, even the brand you want to trust on. You must have full faith in a website or brand before investing even a penny on their products; one must never regret after they have already made a purchase. Always go for stores that have both online and offline stores and who return the products easily.