Some important benefits of online clothes shopping
Posted by AXEL A. QUINTANA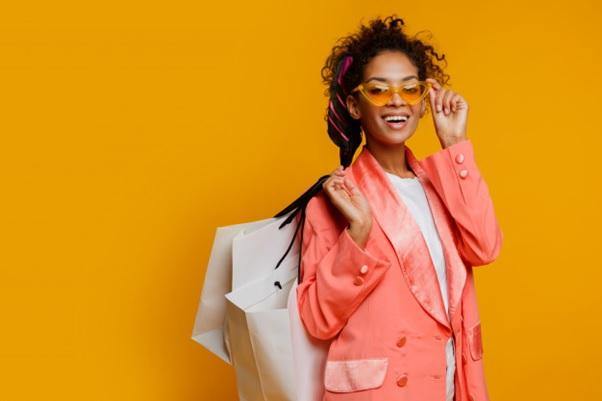 Online shopping has become the need for the hour when the entire world is under a pandemic and is locked in their houses with limited movement. Technology has played a vital role in bringing the markets at our feet when it is most needed. Now, people don't have to think of risking their health for a packet of biscuits or a bottle of oil; they get everything on a click of a button. The best thing about online shopping is that it does not require you to wander from one shop to another, total energy waste. Few additional advantages of online shopping are as follows:
Saves time: online shopping does save not only our energy but also our time. When we visit stores, we have to wait for the crowd to shift slowly so that we can make some space for ourselves, and we cannot forget the long lines in front of the cash counters. That is a total waste of time and sometimes so irritating that it feels like returning home without buying the products we found after so much effort. Online shopping provides the advantage of cashless and instant payment without any line or crowd.
There is no pressure: there are many times we buy things at a store only because we wasted so much time and took so many efforts to get ready and go out of our houses. The salesperson gets behind us to get a product sold and tries to influence our choice. But there are no such pressures when we shop online. We can choose exactly what we want without any time boundation and keep them in our carts once we find it; there is no pressure to buy them then and there itself.
Comparisons: online shopping gives us two advantages over offline shopping. First, we can find our choice of products by uploading their pictures in their search book, and they shall come up with the nearest design possible or the most similar product available. Secondly, we can easily compare the products from different brands based on fabric, design, and, most importantly – the price.
Notifications: there are many times when the size of a product we like is not available, or the product is out of stock. In such situations, online websites make sure that they send us a notification whenever the product is back in stock and ready for sale. So, we do not have to visit the website repeatedly, searching for a product that notifies us whenever they are back; it feels like a customized service.
Tracking: once we buy the products, the app gives us a service that helps us track the delivery process of a product. When they provide us free delivery, or the package is at our doorstep before the assigned date. It makes us believe that the product we purchased shall be in our hands after a while.