How to look 5 year younger just by wearing the right choice of clothes
Posted by AXEL A. QUINTANA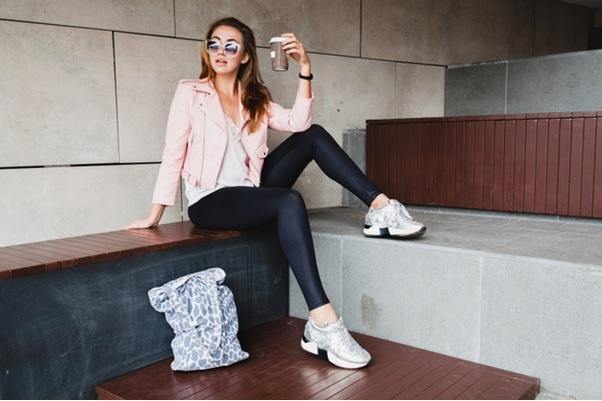 Everyone in this world would never want to turn down the only chance to look younger, maybe by wearing perfect clothing with legging.  Here we are on the bright side to prove that you can look more youthful by wearing an ideal dress to adjust your appearance.  
It seems that people's obsessions with looking more presentable lead them to be an old fashioned and a little boring with your clothing style. Legging for women over 40s is the perfect clothing style to look a little younger.
The legging is one of the most popular and comfortable lower clothing styles, easily worn as formal & casual. Because of its comfort level, it is popular than pants and even tight jeans, that's why every woman wants to wear leggings in formals at offices, parties, and functions.
However, this question may always be in your mind how to wear leggings as formal and casual outfits with beautiful style when women over the age of 40s. Leggings are famous in all age groups as they altogether highlight every gorgeous curve of your legs.
The Formal Party Look
You can wear plain leggings for a formal party look, combined with long or knee-length formal dresses, which keep you comfortable with a perfect standard party style.  You can also pair it with a simple necklace or a small broach for an ideal match for the occasion. No matter if the dress is straight, you need to pair it with perfect legging will make it just look fantastic. 
The Everyday Formal Look for Office with Legging Outfits
Selecting a perfect outfit for everyday office wear can be a hectic job for every woman. Here is the right tip on how you can style up a comfortable office look with leggings outfits. You can try 3/4th or full-length leggings with a semi-formal knee-length top. The combination of these keeps the overall business dressing classy & sophisticated for an everyday office look.
The Classic Color Combination with Legging Outfits Style
When we talk about a classic first thing that comes in your mind is a combination of black and white, which never fails to look perfect unless you do the too wrong something with dressing. Wearing the combination of white legging and blacktop or the reverse can correctly work if you pair things up with proper accessories.
Printed Leggings Outfits
Printed legging outfits are a bit tricky to decide & if you are not careful with the company, it can turn from perfect to elaborate in a jiffy. This is the reason most women over 40s never trying it out. There are several attractive patterns in different varieties available in the stores, and they are so appealing to try them out sometimes. Maybe you might have some printed leggings in your cupboards, but you are afraid to make a bold statement for society.  You can pair printed leggings with full sleeves knee length woolen top, which is an excellent elegant way for women over 40s.
Pair Legging With Jackets & Drapes
Paring legging outfits with drapes & jackets are a simple and straightforward style that never fails to look perfect. You can choose jackets of any length with this outfit. This outfit with legging always look perfect for women over 40s and make them younger.