How to choose the best underwear for men?
Posted by ANTHONY QUINTANA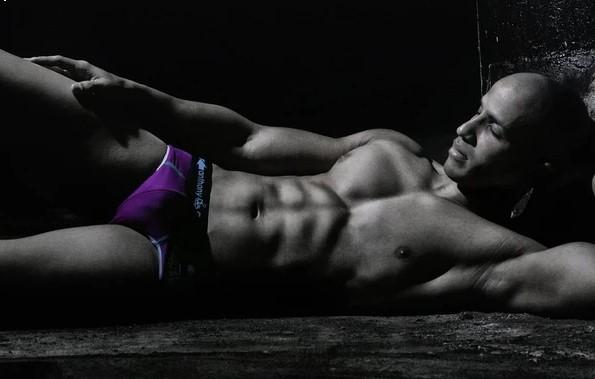 It is high time that we face the fact that most of the men have been wearing the same design of underwear since their high school. They have been too shy or embarrassed to talk about it or discuss it among themselves, but they can take their style and comfort a level up if they do so. But most of the men have been habituated to their old style of underwear or did not care enough to bring the change they needed. It is height time that the men get out of their comfort zones and talk about their most worn clothing, underwear. Once you are more aware of the styles available and the comfort you can level up to, you all men shall be convinced to bring the change needed. You shall change your traditional boxers with something more stylish, comfortable, and long-lasting. But before that, let's answer the basic questions that most men might have in their mind:
Does the fabric of the underwear matter?
The answer to this question is that yes, they do matter more than anything. The best fabric to choose is cotton. It is the evergreen fabric that is comfortable, available in cute patterns and designs, and moreover the most trusted fabric for years. It is the best suited for those who have sensitive skin and suffer through the problem of rashes.
Which is a better option: briefs or boxers?
It really doesn't matter what a man chooses to wear because his choice depends on his comfort and his style. But yes, it is better to choose the option that makes you feel airy and free throughout the day so that your briefs are not an additional reason to make a long tiring day worse for you.
Does the brief require any maintenance?
Yes, they do require some maintenance but less as compared to your clothes. More than any special effort, they require you to be a bit careful like avoid using heat on them, avoid using fabric softeners or harsh detergents while washing them.
How tight should the underwear be?
There is nothing as tight, but it must fit you well. They should be breathable, airy and comfortable and too loose else it might be embarrassing in public and might affect the entire look of yours.
What's the best style of briefs?
There are a variety of styles even in briefs for males like thongs, boxers, brief boxers, etc. boxer brief is a mixture of both boxer and briefs, and it gives you the comfort of both. So, you don't have to choose between the two if you can get both in one. But the choice of briefs is subjective and depends on the style of pants worn by different men.
It is an underestimated fact, but a little change in your style and correct size of underwear can make you feel much more confident as well as comfortable. So, next time you think of buying the briefs, clear your doubts without any hesitation.