Latest Mask Designs for Fashionable and Confident You
Posted by ANTHONY QUINTANA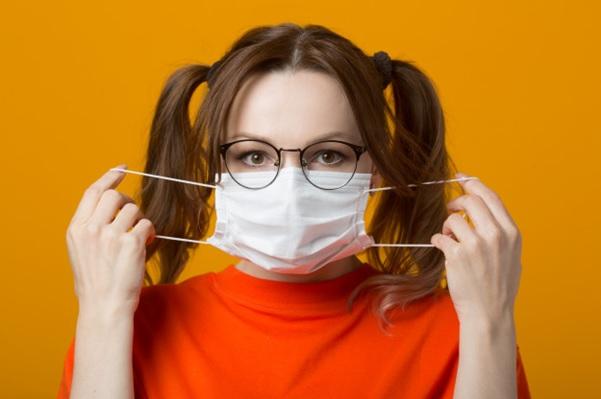 Wearing a mask has become a necessity nowadays. It seems that we are going to cover our faces with the masks for a long time. So, why don't we spend a little extra on the masks that we have to wear daily? The government and health organizations have made it compulsory to wear masks when one goes outside because sometimes it is not possible to maintain the 6 feet distance. But when we choose the masks, we should ensure
They are of a breathable material
They can be re-used
They can be washed
They are fashionable
They can be biodegradable 
We have to make sure that we do not give rise to another pandemic while we fight against the existing one. We have a variety of options to choose from the latest mask design; we can choose any depending on our comfort, outfit, or something that's comfortable, stylish, and can be worn every day. The brands have come up with the idea of making a mask that goes well along with the entire outfit, and of course, they are selling the masks individually as well. Few brands have come forward, and distributed masks to the people who are cannot afford it or are unaware as a part of their social responsibility. This was about the social responsibility of the brands towards society. The brands are playing a major role in setting fashion standards with the mask for men or women. It is evident that the face masks are becoming the new fashion accessories. People are coming up with various ideas in making their own masks, such as:
Masks for women can be made just with the help of the scarfs or dupatta they use in their day to day life.
People who know a bit of stitching are making their own masks with the help of old clothes that they have in their home.
People can make masks with the help of tissue papers, rubber bands, and staplers.
People can get creative with their mask's design; one can paint it as they wish either by making flowers, striped, or makes resembling their favorite characters.
The basic things to keep in mind are to be safe and protect your loved ones too. The brands have come up with combo packs of masks that have one mask for men and one for their partner or anyone they wish to share with. The basic idea is to spread awareness and take precautions but in a stylish way. When we have to wear it while we go on a date, at a wedding or for a meeting, why shouldn't we do it in our way? We need to be presentable even if we have our faces covered. So, brands make sure that they provide enough options for masks for women or men. The brands who were quick enough to grab the opportunity will be the ones to gain more profit.  The faster you identify and grab the opportunity, the more you enjoy the monetary gains and popularity.