What does a man's underwear say about his personality?
Posted by ANTHONY QUINTANA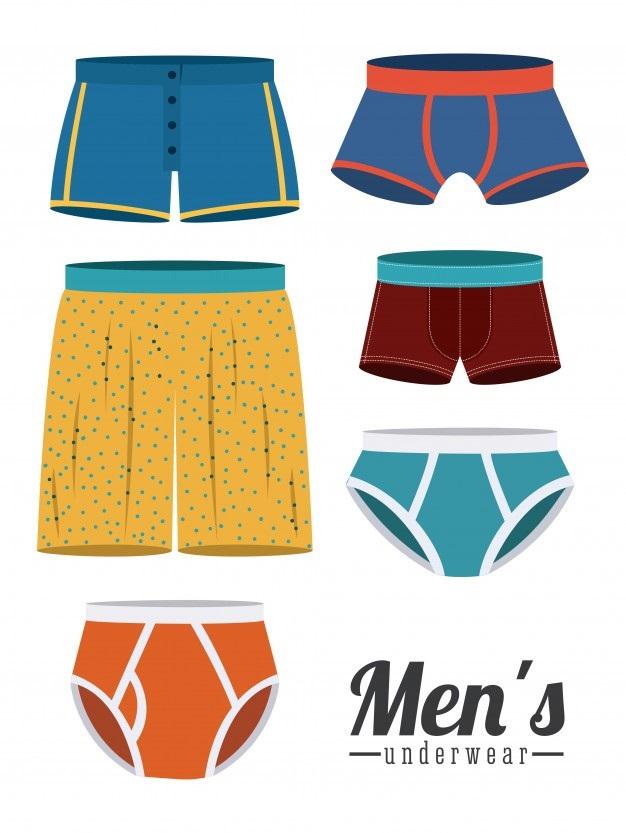 When it comes to analyzing undergarment preferences, men generally are not seen experimenting much. Also, the type of undergarments sold by generic companies does not show much variety. In order to experiment and buy Multi color Men's Boxer Brief Underwear for sale, men really need to dig in and find out brands that are not generic.
Since so much significance goes behind experimenting with undergarments for men, the same can be an extremely effective way to study a man's personality as well. With women, such a situation is not much prevalent because there exists a huge variety in the design, print, and types of female undergarments. Experimentation is easy and evident in female garment preferences.
Experimentation with male undergarments takes quite a lot of effort, and that's why undergarments like the AQ Exotic collection can reveal some information about a man's personality to some extent.
Well, it's true if you think cartoon characters can talk about if a man is a personality, it clearly does!
Let's see how and what undergarments speak about which trait in a man.
BOXERS.
First of all, choosing boxers as an undergarment is a bad decision. A man wearing a pair of boxers that loose under really got no idea in life; he needs to put time in getting his life functioning on the right path clearly. Boxers can be good as loungewear but definitely not as an undergarment because it makes the crotch area appear weird. And no decent and sane man wants to roam around in public with a weird looking crotch on his pants.
BEST OPTION!  CLICK THE NEW VERSION OF ADVANCE BOXER BRIEFS
BRIEFS.
A man wearing briefs is definitely a man of wise and quality choice. Briefs can be easily considered as an equivalent of wearing lingerie. A man wearing briefs is definitely a wise one or just a narcissist. Briefs help in lifting the butt and giving the crotch area the perfect amount of definition, which does not make it look weird above the pants. A man wearing briefs definitely knows about fashion and is the right one to take back home from a date as well.
BOXER BRIEFS.
A man wearing boxer briefs is definitely quite fashion conscious. Boxer briefs are comfortable and provide proper support as well. A man wearing them can be quite a gentleman who prioritizes comfort over good looks achieved by uncomfortable fashion. He is probably more of a lover. You might be interested in the Multi color Men's Boxer Brief Underwear for sale by AQ Exotic collection.
WHITE TIGHTS.
This is undoubtedly a terrible choice to wear as an undergarment. If you ever encounter a man wearing one, leave him behind and run away immediately. No special mention quire to explain why white is a terrible color for underwear specifically. A man wearing white tights got no idea about fashion and is probably lazy, who will put in no effort to make a woman happy in a relationship like he does in choosing his underwear.
JOCKSTRAP.
A man wearing a jockstrap or a mankini or anything with minimal fabric on it is a weird personality. If he is an athlete, we can cut some slack to him, but other than that, he might be a weirdo. No sane or normal person will choose a jockstrap generally; hence we can conclude either he is a freak or maybe we are just overreacting cause he like breezes.
Do not forget to visit AQ Exotic collection to get your best pick.
Visit us to see the new collecitons of Fashion, Comfort and trending Undies for the active men.