Women's jeans: Ideas that can change your look
Posted by ANTHONY QUINTANA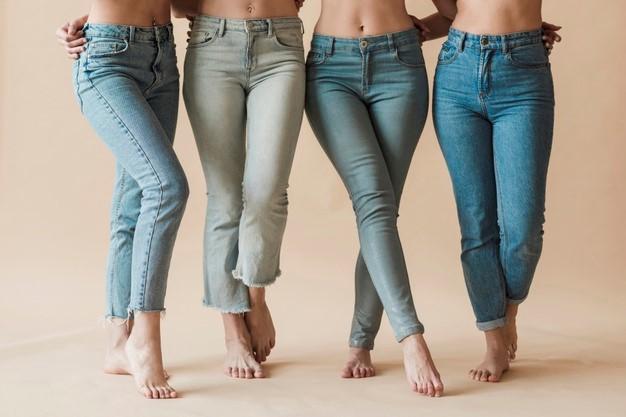 Jeans are something that can be found in everyone's closet, be it men or women. A pair of jeans once bought can be used for years without any tear or scratch on them. The sustainability being a disadvantage, the boredom it brings along can be a disadvantage. One might get bored of wearing those same pair of jeans again and again. But say bye to your daily and boring jeans since there are so many ways in which one can change the look in their old jeans. Let's have a look at a few options:
Distress: Distressing your pair of jeans is one of the creative ways to change the look in your regular pair of jeans. Also, distress jeans are in trend nowadays. It is worn by both men and women and is characterized by a patchwork of frayed fabric. Generally, one can get their distressed pair of jeans from the market but why to spend money on something you can create by yourself easily. One has to just make small cuts and sand down the areas of denim you want to have a distressed look on. But be slow with your creativity; don't overdo it in the flow.
Dying: It is an easy way to change the look of your jeans, and it is a guarantee that you shall be surprised by the way it turns out to appear. The simplest way to dye your jeans yourself is to soak your jeans in a bucket of water with the fabric dye you can buy from any nearby store. Make sure that you wash the jeans twice or as needed to remove the excess dye color. One can also mix the colors to make a new color of their choice.
Painting: as being said, you can paint your pair of jeans but not by using any regular paint; there are special fabric paints available in the market that can be applied instantly on the jeans. One can use the color to make different patterns of their choice either on the bottom or in the middle of the jeans in order to give them a new look.
Adding buttons: The buttons may appear to be a regular part of your jeans, but they hold power to change the entire look of the jeans. One gets bored by looking at the regular buttons, so one can always change them. One can take out the old buttons carefully and replace them with the new ones. One can choose either the small traditional buttons or the big shiny ones if they want to go bold, the choice is theirs.
Cuffing the bottoms:  Cuffing the bottoms of the jeans is one of the easiest ways to change the look and fitting of the jeans. If you wear the fit or body-hugging pair, you don't really need to cuff the jeans else it shall lead to an ill-fit. But if you have jeans that are long or straight, you can cuff them and fix them with the rubber bands or clips to secure the cuff. One can also sew it after cuffing if you want to keep it permanently.
One can use these methods in combination or alone; either way, they shall be a great option to change your regular boring look. So, why the delay? Get your stuff and start with your work.